Physical Therapy
For more information or to schedule an appointment, fill out the form below:
Regain and Restore Pain-Free
Health and Movement
Through soft tissue and joint work, taping, braces, ultrasounds, and electric stimulation, our physical therapists work to decrease your pain and inflammation, accelerate your healing, and restore your endurance, strength, and range of motion. Our diverse suite of physical therapy programs treats complications related to musculoskeletal injuries, sports injuries, osteoporosis, chronic pain, age-related conditions, arthritis, balance disorders, cardiopulmonary conditions, neurological disorders, stroke, spinal cord injuries, Parkinson's disease, multiple sclerosis, cerebral palsy, Alzheimer's disease, and brain injuries. Our most popular physical therapy treatments are detailed below.
Conditions We Treat
The list of conditions below merely scratches the surface of what we treat, and is not all-encompassing. If you don't see your condition among those listed, don't worry. Reach out to the location nearest you and our teams will connect you with your local Anodyne expert.  
Sports Injury
Knee Pain
Lower Back Pain
Orthopedic
Geriatric
Neurological
Cardiovascular and Pulmonary
Vestibular
Decongestive
Sports Injury
Physical therapy can help if you've experienced a new sports injury or are experiencing a recurring injury. Through specialized mobilization and release techniques, taping, exercises, and movement pattern assessments, our physical therapists will work with you to alleviate your pain and restore mobility. Our physical therapists work to not only help you recover from your injury, but also to prevent future injuries, and help you achieve your optimal athletic performance.
Knee Pain
Physical therapy begins with a complete assessment and evaluation of your lower extremity—from hip to foot. Through strength training exercises (strong leg muscles take stress off your knees), mild electric stimulation, and modalities, our knee pain physical therapists work to relieve your knee pain, strengthen your leg muscles, and improve the overall mobility of your knees.
Lower Back Pain
Physical therapy targets the leading cause of your lower back pain—poor posture—and may be recommended to you if you experience frequent or extended periods of lower back pain. Our physical therapists work with you to assess your back strength, range of motion, and posture in order to customize exercises and strength training.
Orthopedic
Physical therapy treats musculoskeletal injuries involving muscles, bones, ligaments, fascias, and tendons. Our physical therapists may recommend this form of physical therapy for you if you've experienced a fracture, sprain, tendonitis, bursitis, or are rehabilitating and recovering from orthopedic surgery. Techniques used include joint mobilizations, manual therapy, strength training, mobility training, and other modalities.
Geriatric
Physical therapy is especially beneficial if you are older and have a condition impacting your mobility and physical function—including arthritis, osteoporosis, Alzheimer's disease, a hip or joint replacement, a balance disorder, or incontinence. Our geriatic physical therapists work to restore your mobility, reduce your pain, and increase your physical fitness level.
Neurological
Physical therapy is a good fit for you if you have a neurological disorder or condition such as Alzheimer's disease, cerebral palsy, multiple sclerosis, Parkinson's disease, or have suffered a stroke, spinal cord injury, or brain injury. Our neurological physical therapists work with you to increase limb responsiveness, treat paralysis, and increase your muscle strength by reducing muscle atrophy.
Cardiovascular and Pulmonary
Physical therapy is especially beneficial if you've been affected by a cardiopulmonary condition or a surgical procedure. This physical therapy program improves your breathing and aerobic capacity by teaching you more effective breathing techniques during monitored exercise sessions. By improving your cardiopulmonary function, your body becomes more efficient at using oxygen—increasing your physical endurance and stamina.
Vestibular
Physical therapy can help treat dizziness, vertigo, or balance problems you're experiencing as a result of inner ear conditions. Our physical therapists work with you on a number of exercises and manual techniques designed to relieve your dizziness and help you regain your balance and coordination.
Decongestive
Physical therapy is beneficial if you suffer from fluid buildup—especially the accumulation of lymph. Through specialized exercises and stretching techniques, our physical therapists help move and drain excess fluid from your soft body tissue areas.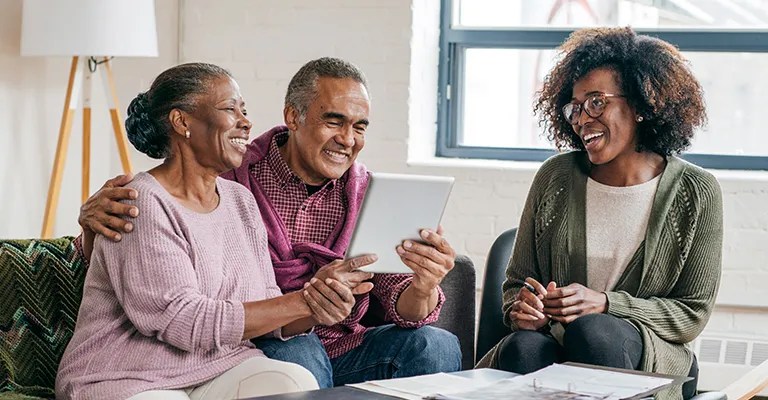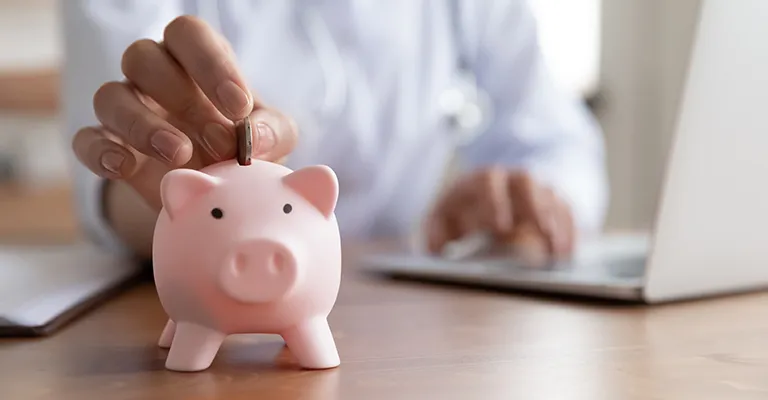 Payment & Insurance
We never want healthcare costs to be the barrier between the care you need and deserve. For your convenience, Anodyne clinics accept most major insurances, including Medicare, and offer flexible payment options.
Payment & Insurance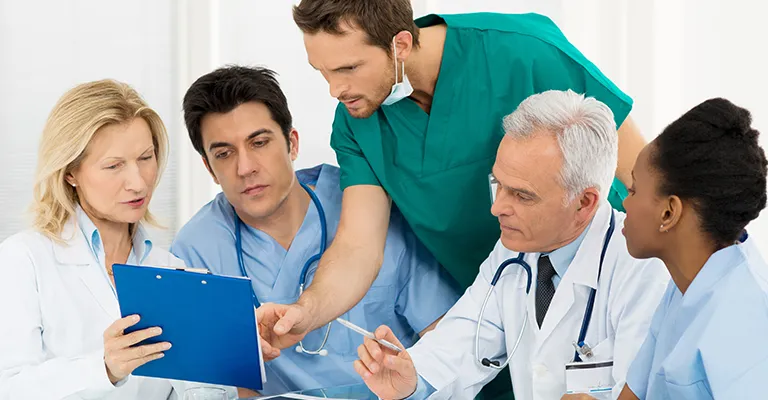 Maximizing Your Time So You Can Prioritize Your Health
These days, the constant stream of demands on your time can feel relentless—leaving little opportunity to seek the health care you need, let alone time to drive between specialists in pursuit of the resolution you deserve. It's little wonder that our time constraints are consistently among the top barriers to maintaining our health. We believe you deserve doctors who understand the value of your time—who have intentionally designed their clinics to maximize your time so that you can prioritize your health. That's why, at Anodyne, we bring the specialists to you. In each of our clinics, our multidisciplinary teams of doctors work together under one roof—supporting your health without sacrificing your time.
Who We Are
Your Journey to Wellness Begins Here
Whether you're struggling to diagnose a chronic pain condition or you're pursuing wellness treatments to stay healthy and feel great, we're here to support you at every step of your health care journey.