About Us
Exceptional
Doctors | Extraordinary Care
At Anodyne Pain & Wellness Solutions, it's all about you. We take time to understand your health journey—the peaks and the valleys—so that we can create a complete picture of you and your roadmap to wellness. We're dedicated to identifying the root causes—those underlying factors driving your health—so that we can treat your condition at its source and deliver healing that lasts.
Who We Are
Our doctors and specialists are committed to providing you with exemplary health care—whether you're struggling to resolve a chronic pain condition or you're pursuing wellness treatments to feel your best. Our multidisciplinary teams of doctors and specialists are housed under one roof—enabling extraordinary partnership in support of your health. Together, we treat to resolve, restore, and renew your health—always without surgery or invasive procedures.
Who We Are
Payment & Insurance
We never want healthcare costs to be the barrier between the care you need and deserve. For your convenience, Anodyne clinics accept most major insurances, including Medicare, and offer flexible payment options.
Payment & Insurance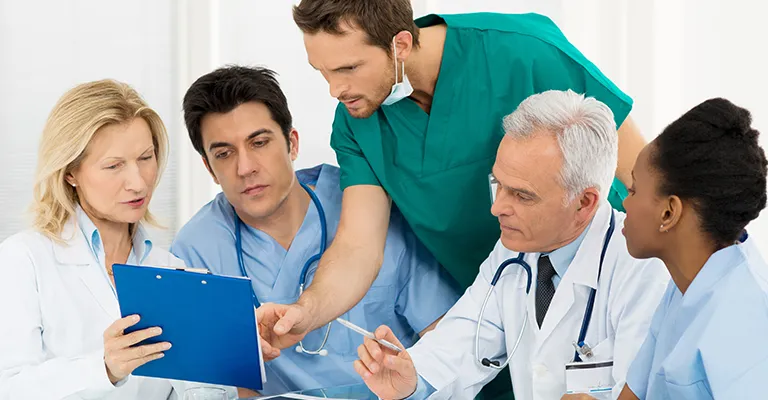 Maximizing Your Time So You Can Prioritize Your Health
These days, the constant stream of demands on your time can feel relentless–leaving little opportunity to seek the healthcare you need, let alone time to drive between specialists in pursuit of the resolution you deserve. It's little wonder that our time constraints are consistently among the top barriers to maintaining our health. We believe you deserve doctors who understand the value of your time–who have intentionally designed their clinics to maximize your time so that you can prioritize your health. That's why, at Anodyne, we bring the specialists to you. In each of our clinics, our multidisciplinary doctors work together under one roof–supporting your health without sacrificing your time.
Our History
Anodyne's founders had a mission: To bring you a network of fully-integrated health care clinics where doctors and specialists—representing multiple disciplines and fields—work together to provide comprehensive pain and wellness care without surgery or invasive procedures.
Anodyne's History
Our Leadership
Our leadership team is made up of top medical and business professionals who bring to Anodyne decades of experience and a shared passion for delivering exceptional patient care.
Meet Our Leadership Team
Franchise With Us
Anodyne's founders recognized the need to establish a streamlined operational system that alleviates you of the burden of running a business—and, instead, allows you to focus on delivering exceptional patient care. Whether you own an existing clinic or are looking to open a new practice, we welcome you to learn more about the advantages of the Anodyne care model, not only for your business, but for your patients.
Franchise with Anodyne
Your Journey to Wellness Begins Here
Whether you're struggling to diagnose a chronic pain condition or you're pursuing wellness treatments to stay healthy and feel great, we're here to support you at every step of your health care journey.